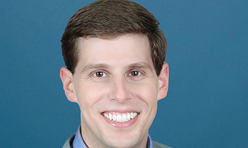 Posted:
A nosebleed, or epistaxis, is just as common as it is annoying. It can happen when you're at a restaurant. It can happen after a shower. It can happen while you're sleeping! And as the air gets drier in the winter, they tend to be more frequent.
What causes nosebleeds?
Nosebleeds are most commonly caused by small breaks in the lining of your nose, near the front. This is because there are many small vessels that come together in that region of your nose. The lining here is very thin, and any trauma (e.g. picking at your nose, sticking tissue in the nose) can make things worse. However, many nosebleeds are random and not from any one particular traumatic event. Some infections can lead to nosebleeds and patients will need antibiotics to treat the infection. Some people have bleeding disorders that are first noticed because they have frequent nosebleeds.