Dr. Sara Grace Presents Key Ophthalmology Takeaways Related to Dermatology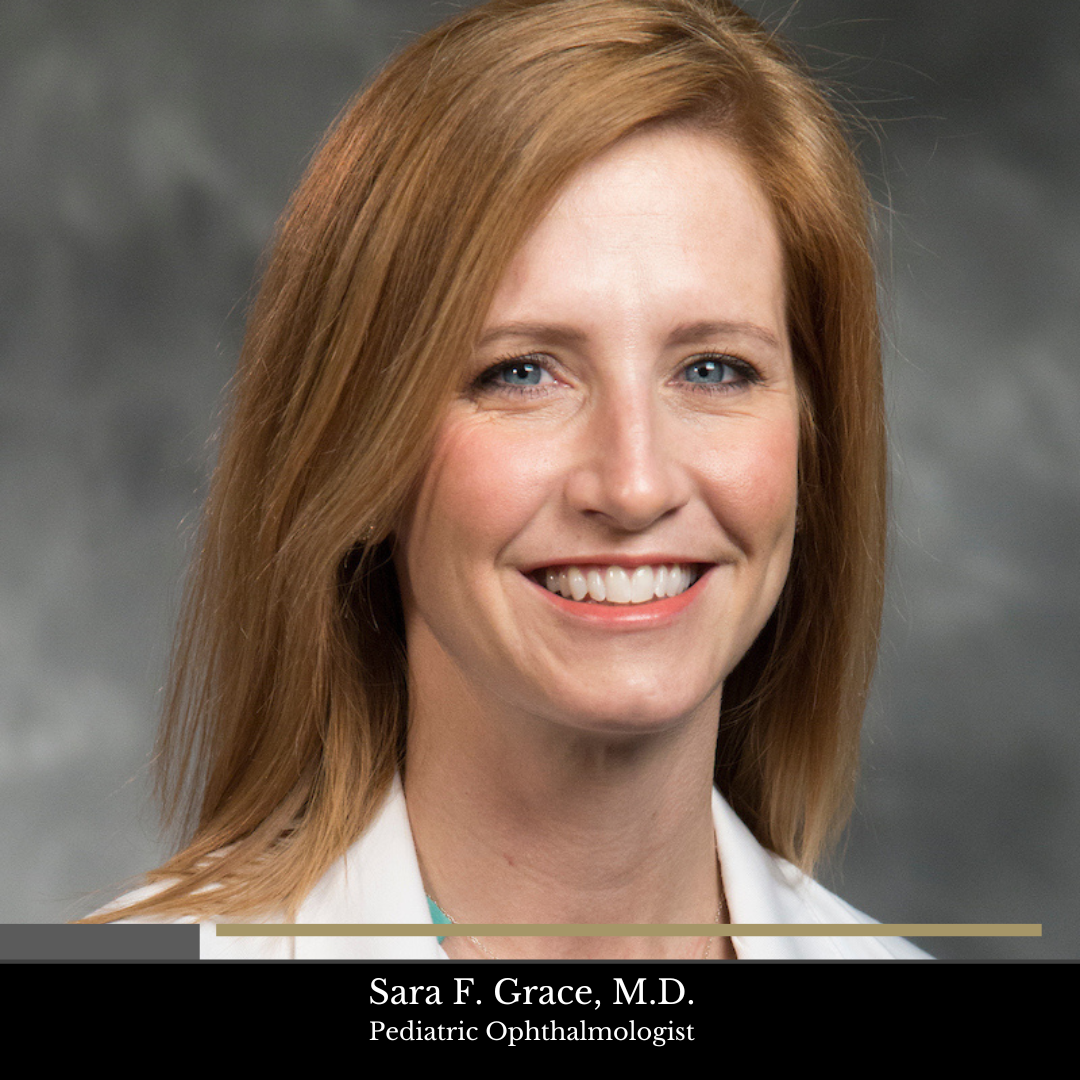 North Carolina Eye, Ear, Nose & Throat Pediatric Ophthalmologist, Dr. Sara Grace, presented key ophthalmology takeaways related to dermatology in her session "Seeing Eye to Eye: Ophthalmology Pearls for Pediatric Dermatologists" on Friday, July 14 at the 2023 Society for Pediatric Dermatology Meeting in Asheville, North Carolina. Learn more: https://ow.ly/kZFe50PgeOw
Sara F. Grace, M.D. is a board-certified ophthalmologist and specialist in Pediatric Ophthalmology and Pediatric and Adult Strabismus (ocular misalignment). She graduated with honors from the University of Missouri and received her medical degree from the University of Oklahoma College of Medicine. After a year internship at Presbyterian St. Luke's hospital in Denver, Colorado, Dr. Grace completed her ophthalmology residency at the prestigious Bascom Palmer Eye Institute in Miami, which is ranked as the #1 ophthalmology program in the United States by U.S. News and World Report. Dr. Grace continued at Bascom Palmer Eye Institute for her Pediatric Ophthalmology fellowship. She was previously on faculty at the University of North Carolina at Chapel Hill prior to joining North Carolina Eye, Ear, Nose & Throat.
Dr. Grace specializes in the medical and surgical management of pediatric eye disorders and adult/child strabismus. She has special interests in amblyopia, retinopathy of prematurity (ROP), nasolacrimal duct obstruction, cortical visual impairment, congenital/pediatric cataracts, thyroid eye disease and genetic diseases that affect the eye.
Dr. Grace sees patients in our North Durham and Cary Offices. Call 919-5959-2000.