Hearing Aid Services
Cary, Chapel Hill, Durham, Roxboro Hearing Aid Services
Hearing loss is a medical problem. Before purchasing hearing aids, you should have your ears and hearing evaluated by professionals that have been clinically and academically trained to diagnosis and treat hearing disorders.
At NCEENT our goal is to improve your ability to communicate. We want to help you understand not just make sounds louder.
After a complete hearing evaluation, professionals at North Carolina Eye, Ear, Nose, & Throat will discuss with you and/or your family members all of your test results.
If your hearing loss cannot be corrected with medicine or surgery, hearing aids may be recommended. The Audiologist will then give you information about hearing aids. There are many different manufacturers and models to choose from when selecting hearing aids that will best compensate for your hearing loss.
We fit and repair most types of hearing aids. Today, with little exception, hearing aids are digital signal processors. They are referred to as digital hearing aids.

Please Click Here to see some of the Frequently Asked Questions about Hearing Aids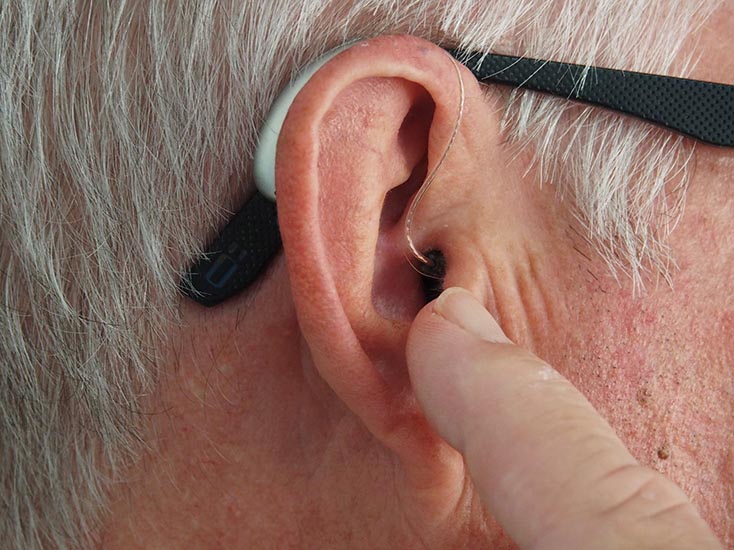 Hearing Aid Fitting
If you are not satisfied, you may return the hearing aids within 30-days of purchase and receive a refund of the purchase price less a $200 fitting fee.
All hearing aids are fitted with an adjustment period of 30-days. If you exchange your hearing aids for a different model during the 30-day period, you will receive credit of the purchase price toward the new model.
A two-three year warranty and loss, theft and damaged are included in the purchase price for most hearing aids.

Hearing Aid Pricing
Our Audiologists are happy to answer any questions you might have before you make an appointment or come to the office about hearing aid pricing.

Symptoms That Suggest a Hearing Evaluation Is Needed
Hearing but not understanding
Ringing or noises in your ears or head
Difficulty hearing on the phone
Pain in your ears
Dizziness or problems with balance
If you or your child are having any of these problems, please contact us.
Pediatric Services Available
At NCEENT, we take care of each child as if they were our own. By offering a wide range of pediatric services, including pediatric hearing aids, our providers treat a vast number of common disorders.