Roxboro - Speech Pathology at North Carolina Eye, Ear, Nose & Throat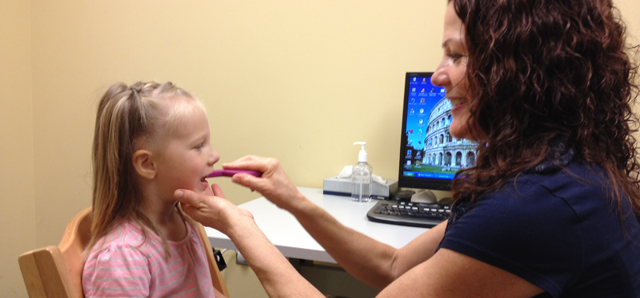 Speech-Language Pathologists treat a wide range of problems in infants, children, adolescents and adults.
You Might Use the Services of a Roxboro Speech Pathologist for a Child if:
You have difficulty understanding what the child is trying to say
You think the child is speaking differently from children of the same age
The child has difficulty telling you what he or she wants
The child has difficulty understanding what people are saying
Parents of Infants May Seek Help From a Speech Pathologist if:
The child has difficulty with early feeding skills including bottle and breast feeding
The child is not transitioning through normal stages of feeding
The child is transitioning from tube to oral feedings
The child has inadequate weight gain or is diagnosed as failure to thrive
Adolescents and Adults May Need The Services of a Roxboro Speech Pathologist if:
They experience voice problems including persistent hoarseness, a change in vocal quality or loss of voice
They experience academic problems including listening, memory, reading or difficulty retrieving information from memory
They experience a change in swallowing function and have a physician referral for swallowing assessment
What Can I Expect to Happen During a Session With a Speech-Language Pathologist?
If an evaluation indicates that therapy is needed, the Roxboro Speech Pathologist will work with the patient to design a program of activities to improve the targeted areas of speech, language, feeding, or voice disorder.
Home-based carryover activities are often recommended to maximize the impact of intervention.