Dropless™ Cataract Surgery from North Carolina Eye, Ear, Nose & Throat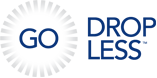 Cataracts are one of the most common conditions affecting the eye, impacting the vast majority of patients over the age of 65. Symptoms vary in severity, ranging from none at all to significant visual impairment. When one's vision is impaired to the point that normal daily activities are impacted, a surgical procedure is recommended. Cataract surgery is one of the most commonly performed, and one of the most successful, surgeries we perform. At North Carolina Eye, Ear, Nose & Throat, our surgeons performed nearly 2,000 of these procedures in 2015 alone. We offer many options for our cataract surgery patients, many of which help to significantly reduce or eliminate dependence on glasses or contact lenses.

Until recently, surgeons relied on the use of multiple prescription eye drops in an effort to prevent infection (a rare but serious complication of surgery) and reduce inflammation (a less severe but more common consequence of the procedure). This often meant that patients would need to use three different eye drops, some of which at four times per day. We went Dropless™ in December 2015. This means that during our routine cataract procedure, the surgeon instills a combination antibiotic and anti-inflammatory medication called TriMoxi into the eye. This provides added protection against inflammation and infection. Because the medication lasts for several weeks, significantly fewer eye drops are needed. While some doctors opt for no prescription eyedrops at all, the surgeons at North Carolina Eye, Ear, Nose & Throat have chosen to continue recommending one prescription anti-inflammatory eye drop to our patients for an added level of protection and comfort during recovery.
Significantly fewer eye drops are needed post-operatively. This translates to less irritation of the surface of the eye, lower out-of-pocket costs at the pharmacy, and much greater convenience. Personally, I have been very happy with the results after implementing TriMoxi. I have performed nearly 200 cases with this new technique, and my own experience has been quite positive. My patients have been thrilled to only need one prescription eye drop and have appreciated the added convenience and cost savings this affords. Any procedure has the potential for side effects, but these have been minimal with this modification of an already-safe and well-tolerated surgery.
If you have think you may have cataracts or have already been diagnosed, call (919) 595-2000 to make an appointment. We regularly offer free cataract seminars at multiple convenient locations throughout the Triangle. Join us in our North Durham Office on Wednesday, June 22nd at 6:00 p.m.
By Daniel Simon, M.D.