North Carolina Eye, Ear, Nose & Throat Offers Cataract Surgery at Person Memorial Hospital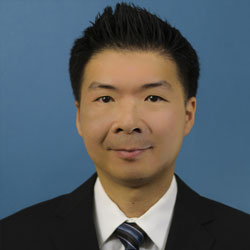 November 29, 2018- Roxboro, NC- The physicians and staff of North Carolina Eye, Ear, Nose & Throat are excited to announce that Franklin T. Li, M.D. is now performing cataract surgery at Person Memorial Hospital.
Beginning December 10, 2018, Dr. Li will offer cataract surgery on the second Monday of each month in Roxboro.
"We are pleased that Dr. Li is expanding his surgical practice in Roxboro," said Sinead Ingersoll, North Carolina Eye, Ear, Nose & Throat Chief Operating Officer. "His experience and skills are a strong addition to our team of talented physicians."
Dr. Li is a board-certified ophthalmologist, eye surgeon, and Fellow of the American Academy of Ophthalmology. He has particular expertise in femtosecond laser cataract surgery using the most advanced intraocular lenses. He also performs oculoplastic surgery for correction of eyelid abnormalities and provides treatment for a wide range of general ophthalmic conditions including trauma, glaucoma, eye infections, dry eye, and retinal disease. Dr. Li also performs aesthetic facial treatments, including Botox and injectable fillers.
Dr. Li sees patients on Tuesdays and Fridays in the Roxboro office located at 911-A Ridge Road. To schedule an appointment, call 919-595-2000.