---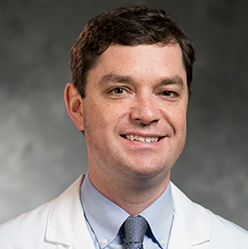 Steven J. Shaw, M.D.
Ophthalmology
Location(s): North Durham, South Durham, Chapel Hill
Steven Shaw, M.D. is a fellowship-trained, board-certified ophthalmologist specializing in cataract surgery, refractive surgery (LASIK), and corneal disease and transplantation. His practice also includes diagnosing and treating common eye diseases, including dry eyes and glaucoma.
Dr. Shaw graduated from Duke University with a Bachelor of Science in biology and a minor in chemistry in 2001. He received his medical degree from the Brody School of Medicine at East Carolina University. He completed a medicine internship at George Washington University in Washington, D.C., and an ophthalmology residency at Wake Forest University.
He also completed a cornea fellowship with the Eye Consultants of Atlanta, specializing in complex cataract surgery, corneal transplants including DSEK/DMEK/DALK, and refractive surgery.
Before entering private practice, Dr. Shaw was on the Wake Forest University Eye Center faculty. He has co-authored numerous publications, participated in many clinical trials, and has spoken at state and regional meetings.
He is an active fellow of the American Academy of Ophthalmology and a member of the American Society of Cataract and Refractive Surgeons, the North Carolina Society of Eye Physicians and Surgeons, the Cornea Society, and the International Society of Refractive Surgeons.
Dr. Shaw grew up in Greenville, NC, where his father is a physician. He enjoys spending time with his family and pets, traveling, hiking, soccer, and fishing. He also enjoys playing the violin and has previously been a member of the Durham Symphony.