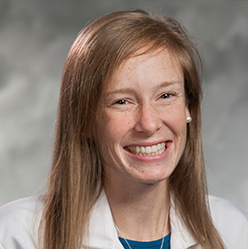 Michelle H. Hartzog, AuD
Audiology & Complete Hearing Aid Services
Location(s): North Durham, Roxboro
Michelle H. Hartzog, Au.D received her B.A. in Communications and Spanish and her Doctorate in Audiology from the University of North Carolina at Chapel Hill. She completed her Fourth Year Fellowship at the University of California, Los Angeles Medical Center.
Dr. Hartzog worked as a clinical Audiologist at Duke Otolaryngology of Person County and Durham before joining NCEENT. She is licensed by the North Carolina Board of Examiners for Speech-Language Pathologists and Audiologists and certified by the American Board of Audiology.
Dr. Hartzog welcomes all patients, but her primary interests are hearing evaluations for adult and pediatric patients and adult hearing aid fittings. In her spare time, Dr. Hartzog enjoys hiking, traveling and spending time with family.