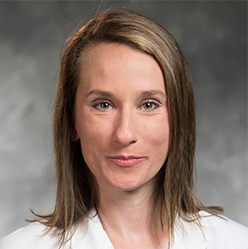 Melissa A. Rightor M.A., CCC-SLP-PC
Speech Pathology
Location(s): North Durham, South Durham, Chapel Hill
Melissa A. Rightor, M.A., CCC-SLP-PC is a PROMPT certified speech-language pathologist who is licensed in the state of North Carolina and holds her certificate of clinical competency from the American Speech-Language-Hearing Association (ASHA). She has worked with both children and adults in a variety of settings including schools, home health, telepractice, private clinics, and facilities ranging from independent living to skilled nursing.
Melissa has experience working with children with a variety of different diagnoses including autism spectrum disorders, developmental delays, language delays, Down Syndrome, neurological deficits, Cerebral Palsy, deaf and hard of hearing, sensory processing disorders, attention deficit/learning disorders, metabolic disorders, apraxia/motor speech disorders, auditory processing disorders, and genetic disorders. Melissa has also worked with adults with various needs including stroke rehabilitation, acquired apraxia of speech, cognitive rehabilitation, and swallowing therapy.
Melissa has specialized experience working with children with feeding/swallowing disorders. She has years of clinical experience treating children with reflux, G-tube dependence, tracheostomy, discoordinated and/or weak suck-swallow-breathe patterns, food allergy, texture aversion, picky eating, aspiration, immature chewing, feeding refusals, and slow weight gain/failure to thrive. She believes that collaboration with a child's medical team is integral to success when addressing feeding and swallowing issues. Melissa utilizes a variety of treatment approaches including oral swabbing programs to increase or reduce sensory responses, oral motor training techniques, sensory programs, and behavioral strategies. Melissa is a Vital Stim certified clinician for treatment of swallowing disorders. She was one of the first certified providers in the Triangle of the McNeill Dysphagia Therapy Program, an exercise- based therapy framework for working with patients with mild to severe swallowing disorders. In the Triangle, she is also one of the only actively licensed providers of the Neonatal Oral-Motor Assessment Scale (NOMAS), which is a specialty tool for assessing sucking in early infancy. Melissa has pursued continuing education in the area of pediatric feeding and swallowing, including participating in a training program with the UNC multi-disciplinary feeding team and the St. Joseph's Hospital intensive feeding program. She has completed specialized trainings related to Tethered Oral Tissues (TOTS). She is able to assess the impact of lip ties and/or tongue ties on feeding and/or speech development and provide the necessary retraining after release to maximize function.
Melissa completed specialty training in Prompts for Restructuring Oral Muscular Phonetic Targets (PROMPT), which is a tactually grounded sensori-motor and cognitive-linguistic approach and technique for treating motor speech disorders in children and adults. She is one of only 2 certified PROMPT providers in North Carolina. She is listed on the website for the Childhood Apraxia of Speech Association of North America (CASANA) as being a knowledgeable speech/language pathologist in the evaluation and treatment of apraxia treatment. In addition to utilizing PROMPT, Melissa has completed training related to the Kaufman Speech to Language Protocol, which is specifically designed for the treatment of apraxia of speech, and the Talk Tools program for Oral Placement Therapy.
Melissa also has specialized experience working with children who are deaf and hard of hearing. She is conversationally proficient in American Sign Language and believes in utilizing multiple teaching modalities including speech, sign language, and auditory training to maximize the abilities of these children to be proficient in all areas of language learning and verbal expression.
Melissa has worked with children with many different forms of augmentative and alternative communication systems from low tech systems such as communication books through high tech, dynamic display devices. Melissa is familiar with devices including the Accent, NovaChat, and Dynavox and iPad communication applications including Words for Life, Proloquo2Go, and TouchChat. Melissa grew up in Pennsylvania but enjoys the weather and outdoor lifestyle that come with living in the Triangle. In her free time, Melissa enjoys exercising, paddle boarding, and spending time with her husband and daughter.