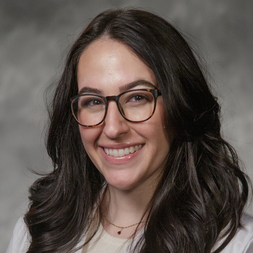 Katherine Conrad, AuD, CCC-A
Audiology & Complete Hearing Aid Services
Location(s): Cary, North Durham
Katherine Conrad, Au.D., received her Bachelor of Science in Communication Science and Disorders from Florida State University in Tallahassee, FL.
She earned a Master of Science and Doctorate in Audiology from the University of Tennessee Health Science Center in Knoxville, TN. Dr. Conrad completed a fourth-year fellowship at Duke University Medical Center.
She is licensed by the North Carolina Board of Examiners for Speech-Language Pathology and Audiology.
Dr. Conrad enjoys working with patients of all ages and abilities but primarily specializes in providing diagnostic behavioral hearing evaluations in children, sedated and non-sedated auditory brainstem response testing, and hearing aid consultations and fittings.
She is a foodie who enjoys exploring restaurants around the Triangle, spending time with her family and dogs (two huskies), reading, indoor gardening (house plants), and flipping furniture.