---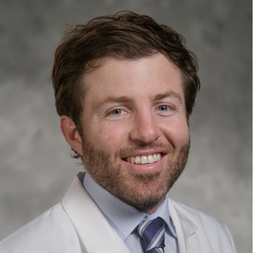 Alexander Barsam, M.D.
Ophthalmology
Location(s): South Durham, North Durham, Cary
Alexander Barsam, M.D. is a board-certified comprehensive ophthalmologist who provides medical and surgical eye care to patients of all ages and performs cataract surgery.
Dr. Barsam earned a Bachelor of Arts in biological sciences University of Southern California, College of Letters, Arts, and Sciences, Los Angeles, CA, 2010.
He received a Doctorate of Medicine and Master of Business Administration from the University of Miami, Miller School of Medicine, Miami, FL 2016. He completed an Internal Medicine internship at St. Luke's Hospital, St. Louis, MO. Dr. Barsam completed his Ophthalmology training at St. Louis University Hospital, Department of Ophthalmology, St. Louis, MO, where he served as chief resident.
He comes to North Carolina Eye, Ear, Nose & Throat from Washington University in St. Louis, MO, where he served as assistant professor of Ophthalmology.
Dr. Barsam specializes in comprehensive ophthalmology and provides general eye care to patients with an emphasis on cataract surgery, intraocular lens implants, and glaucoma.
Dr. Barsam resides in Raleigh. In his spare time, he enjoys hiking, fishing, and spending time with his partner Kara and a golden retriever named Moe.