Two New Physicians Join North Carolina Eye, Ear, Nose & Throat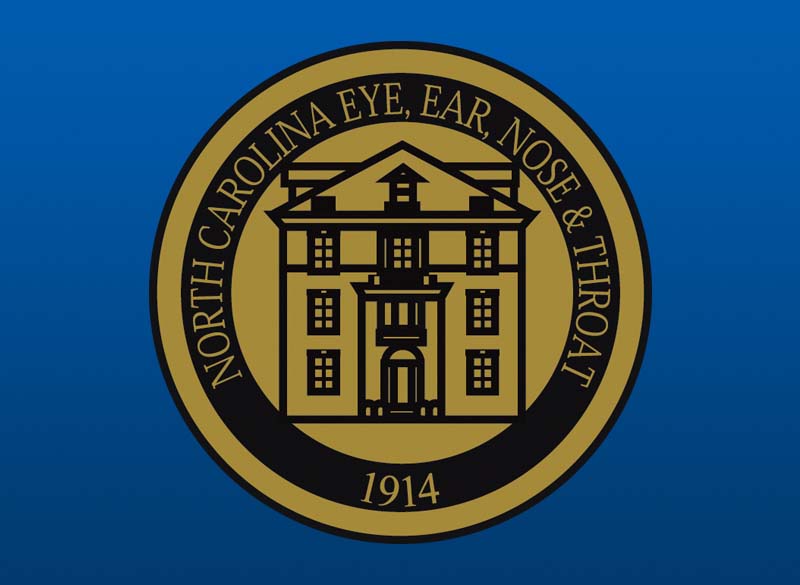 August 25, 2017-Durham, NC- The physicians and staff of North Carolina Eye, Ear, Nose & Throat are excited to introduce Steven J. Shaw, M.D. our new doctor of Ophthalmology and Elizabeth M. Hueman, M.D. as our new doctor of Otolaryngology.
"We are pleased that Dr. Shaw and Dr. Hueman are joining our practice," said Sinead Ingersoll, North Carolina Eye, Ear, Nose & Throat Executive Vice President. "Their experience and skills are a strong addition to our team of talented physicians."
Dr. Shaw will provide comprehensive ophthalmology care for adults. He specializes in cataract surgery, refractive surgery (LASIK), and corneal disease and transplantation. His practice also includes diagnosis and treatment for common eye diseases including dry eyes and glaucoma.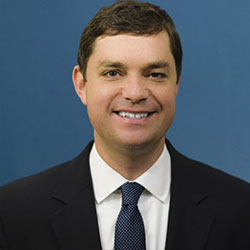 Dr. Shaw is a fellowship trained, board-certified ophthalmologist. Dr. Shaw graduated from Duke University with a BS in biology and a minor in chemistry in 2001, and went on to receive his medical degree from the Brody School of Medicine at East Carolina University. He then completed a medicine internship at George Washington University in Washington, D.C. and ophthalmology residency at Wake Forest University.
He also completed a cornea fellowship with the Eye Consultants of Atlanta specializing in complex cataract surgery, corneal transplants including DSEK/DMEK/DALK, and refractive surgery. Dr. Shaw was previously on faculty at the Wake Forest University Eye Center before entering private practice. He has co-authored numerous publications, participated in many clinical trials, and has spoken at state and regional meetings in the past.
"I enjoy performing eye surgery and then seeing patients postoperatively to follow how the operation has improved their vision," said Dr. Shaw.
Beginning September 1, 2017, Dr. Shaw will see patients in our North Durham and South Durham offices.
Dr. Hueman will provide comprehensive care for adults and children. Her practice will encompass medical and surgical treatment to patients with a variety of conditions including allergic disease, sinus disease, snoring, throat infections, neck masses, disorders of the ears/hearing, tonsillectomy/adenoidectomy, thyroid surgery, sinus surgery, and neck surgery.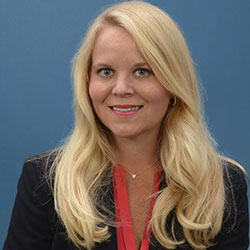 Dr. Hueman is a board-certified Otolaryngologist/Head & Neck Surgeon. She studied biology at the University of North Carolina at Chapel Hill. She stayed in North Carolina for medical school and graduated from Wake Forest University School of Medicine in 2002. She then completed her Otolaryngology/Head & Neck Surgery residency at the University of Texas Health Science Center San Antonio in 2007. She stayed on faculty at UTHSCSA for a year as an assistant professor while waiting for her husband to complete his residency. During this time, she started a new resident clinic in downtown San Antonio and received the residents' teaching award. Dr. Hueman's husband, NCEENT Otolaryngologist Kevin G. Hueman, MD, FAAOA, was relocated to Fort Bragg, NC where he served as Chief of Otolaryngology/Head and Neck Surgery at Womack Army Medical Center. Dr. Elizabeth Hueman joined and became a partner at Fayetteville Otolaryngology/Head & Neck Surgery where she served her patients for nine years prior to joining North Carolina Eye, Ear, Nose & Throat.
"One of the things I like about general ENT is having the opportunity to treat the both children and adults medically and surgically," said Dr. Hueman.
Beginning September 11, 2017, Dr. Hueman will see patients in our Cary and North Durham offices.
Dr. Shaw and Dr. Hueman join a distinguished group of highly trained physicians and providers specializing in ophthalmology, otolaryngology, audiology, speech pathology and cosmetic procedures at NCEENT. The practice offers services in five convenient Triangle area locations in North Durham, South Durham, Cary, Chapel Hill and Roxboro.
For more information or to schedule an appointment, call 919-595-2000 or visit NCEENT.COM.
###
About North Carolina Eye, Ear, Nose & Throat
For more than 100 years, North Carolina Eye, Ear, Nose & Throat (formerly McPherson Hospital) has been a leader in providing Ophthalmology and Otolaryngology care for the community and active in medical research and the training of new physicians. Founded in 1914 by Samuel D. McPherson, Sr., M.D., the practice has operated continuously in Durham. NCEENT also provides audiology, hearing aid, speech language, optical and cosmetic services. NCEENT serves patients of all ages in five Triangle area locations in North Durham, South Durham, Cary, Roxboro, and Chapel Hill. For more information or to schedule an appointment, call 919-595-2000 or visit nceent.com. Connect with us on Facebook and Twitter