The Wonder of LASIK - Your Cary, Chapel Hill, Durham, Roxboro LASIK Surgeons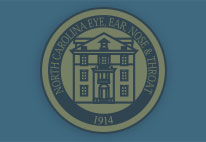 You may know someone who has had laser vision correction and you've been thinking about it as a possible solution for your own vision situation. We love helping people discover if it is their best option. Imagine being free of glasses and contacts! You may even want to give yourself or a loved one laser vision correction for a very merry and joyous Christmas gift!
The sense of sight is, indeed, a gift. We see the difference it makes in our patients' lives and are astounded at the changes we see once they have had the procedure. We won't say that you will instantly lose that extra 20 pounds or become a partner at your law firm the next day, but the confidence a person gains does seem to lead to changes in how they see the world and in how others look at them.
You're probably already making your holiday gift list, and perhaps you will be like Kate West who was recently on the news for having LASIK. She said that LASIK enabled her to qualify to be an Air Force pilot which she had always aspired to and is so grateful that her uncorrected vision didn't stop her!
Also in the news, an ophthalmology practice in New Jersey is letting their patients know that a gift certificate for LASIK might make a great stocking stuffer – especially considering the weather and how it might have affected people's normal contact lens routines. We agree with them when they say they, "Have got the perfect gift for the people that you care about this holiday season – the gift of sight."
LASIK Surgery - A Gift
So whether you are thinking about it for yourself or a loved one, keep in mind that LASIK has been done for over 10 million people. The elves might be busy with making iPad, Nintendo, and jumbo flat screen TVs, but at North Carolina Eye, Ear, Nose and Throat (NCEENT), we like the idea of vision being one of the best presents ever.
Whether it's for Christmas, birthday, or other occasions like wanting to be free of eyeglasses and contact lenses, our surgeons at NCEENT are providing laser vision correction – LASIK – daily to patients – who may be happily giving themselves the gift of perfect or significantly improved eyesight. Whether you need normal vision without glasses or contacts for being an Air Force pilot, for sports, or improved daily life in every visual way, if LASIK is the way you have chosen to achieve this, our team of surgeons are here to measure your personal, unique needs, and carefully describe your options. Just email or call Christy (919) 595-2160), email cglosson@nceent.com for information or to schedule a LASIK consultation free of charge. Or as a first step you may attend one of our laser vision correction seminars and have your questions personally answered there.
Visit North Carolina Eye, Ear, Nose & Throat for Chapel Hill LASIK information!