Statement of Support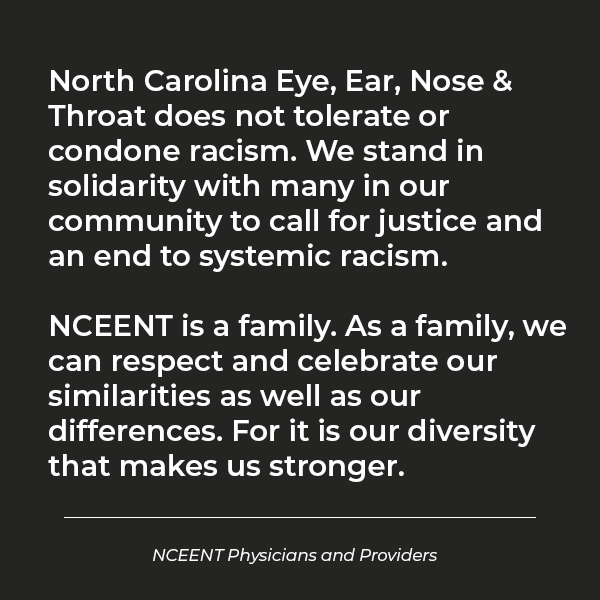 It may be difficult for each of us to process everything that has happened, and is happening. And each of us may be experiencing these times with different perspectives and feeling different emotions. Anger, sorrow, powerlessness, guilt, frustration, and even defensiveness. Our thoughts and feelings will be all over the map, and that is OK. And it is normal.
It is in these times that we search for the right actions and words. We understand being silent is unacceptable.
North Carolina Eye, Ear, Nose & Throat does not tolerate or condone racism. We stand in solidarity with many in our community to call for justice and an end to systemic racism.
NCEENT is a family. As a family, we can respect and celebrate our similarities as well as our differences. For it is our diversity that makes us stronger. Over the upcoming months we will be working through a process to better understand the existing issues, our individual concerns, and working to become better individuals and a better work community.