May is Better Hearing and Speech Month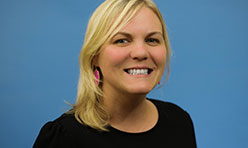 Hearing Loss affects people of all ages
Did you know that Hearing Loss affects people of all ages? Not just older adults? Hearing loss can happen at any age, even children. Hearing loss can be caused by exposure to loud noise, head trauma, virus or disease, hearing loss that runs in families, aging, malformation of middle ear or inner ear structures, and many other reasons.
Although hearing loss with age can be inevitable, sometimes we can help to prevent hearing loss from getting worse. We live in a noisy world, and we need to try and protect our hearing. Exposure to loud noises can damage our hearing. Noise can be dangerous if you are shouting to be heard, if it causes ringing in your ears, if the noise is painful to your ears, or if you have decreased hearing for days after being around the loud noises. A growing number of children are damaging their hearing by prolonged exposure to loud sounds. You can help to protect your hearing by wearing hearing protection when you are around loud noises, turning the volume down when listening to music, television, or anything with ear buds or headphones, walking away from loud noises, and maintaining a healthy lifestyle.
The key to better communication
Identifying hearing loss and treating hearing loss as soon as possible, is the key to better communication. Hearing loss can make people feel isolated, sad, depressed, and anxious. Often we can help to treat hearing loss with hearing aids that help patients hear sounds and speech that they have been missing. Hearing Aids can often help people communicate better with their family, friends, and co-workers.
If you feel like you, or someone you love, is not hearing well, call 919-595-2000 to schedule a hearing evaluation today with our Clinical Audiologists. Don't miss out on "The Sounds of Life!"
Visit North Carolina Eye, Ear, Nose and Throat for Cary Speech Pathology, Chapel Hill Speech Pathology, Durham Speech Pathology, and Roxboro Speech Pathology!