LASIK Surgery: What To Expect - Cary, Chapel Hill, Durham, Roxboro LASIK Surgeons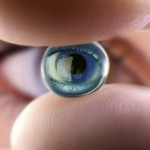 We kicked off 2013 with an introduction of how to choose a LASIK surgeon. This week, we are following up with some information on what to expect with LASIK surgery.
Once you have chosen your surgeon and have a window of time in mind for having your LASIK surgery, the first thing you need to do, if you wear contact lenses, is to switch to eyeglasses three or four days prior to your initial evaluation. Contact lenses change the shape of your cornea, which can retain that shape for several days, sometimes weeks after you stop wearing contact lenses. For your initial evaluation, your cornea must be in its natural condition, so that the surgeon's measurements of your cornea will be accurate. These measurements determine the precision settings of the LASIK laser, which reshapes the cornea (so that you won't have to wear contact lenses).
More specifically, if you wear soft lenses, being out of them for several days is usually enough, with rigid gas permeable lenses, you may be asked to stop wearing them for an additional period of time depending on the results of the corneal testing. If you wear hard lenses, It is likely that you will need to be out of them two to four weeks prior to having LASIK. For your initial evaluation Bring your insurance information to determine any eligible discounts. It is also important to bring a list of your current medications.
Cary LASIK Surgeons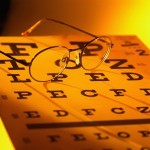 Your LASIK surgeon should perform a thorough eye and vision exam, including dilation of your pupils. Expect to be assessed for dry eye, thickness of your cornea, curvature of your cornea, specific tests of your pupils, astigmatism, cone-shaped cornea, glaucoma, and retina.
Afterwards your surgeon will discuss your candidacy for laser vision correction and which procedure is most appropriate, including potential benefits and risks. You will be asked what your expectations and goals are. Your surgeon should also discuss with you the alternatives to surgery, although you may already know about contact lenses and eyeglasses (although you also already know you don't prefer them!).
LASIK Surgery -
If you and your surgeon decide to go forward with a procedure, you will receive all the information you need regarding what happens next, what you should do between now and the surgery date, what to expect in the surgery suite during the pre-operative period, the surgery itself, and during the post-operative period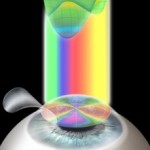 Obviously you should not sign the consent form unless you feel satisfied that you completely understand the possible risks, benefits, and alternatives, and what the likely outcome of your surgery will be. Expect that as you get closer to the surgery date, eye measurements may need to be taken again if it has been over 30 days since your evaluation.
On the day of surgery wear comfortable clothing. LASIK is an outpatient procedure, so you will need someone age eighteen or older with you that can drive you home. The surgery takes only about 10 to 15 minutes per eye, but because of preparation time and other factors, plan on a two hour stay. After surgery, you will be told to go home and go to sleep, and then also wear the protective shields you will be provided while you sleep. You may experience a mild burning sensation for a few hours after surgery, but there should be no real pain. Most people sleep through this part of the healing process. Do not rub your eyes. Contact your doctor immediately if you experience severe pain or irritation, or if your vision or other symptoms get worse instead of better.
Most people resume their normal activities the next day and are able to drive themselves in for their one day post operative appointment. It is important that you stay out of shared/recreational waters for two weeks following surgery and do not wear eye make up for one week following surgery.
Avoid impact sports or similar activities until advised by your surgeon.
During the first few months after surgery, your vision may fluctuate. It may take up to three months for your vision to stabilize. Some people may experience glare, halos, difficulty driving at night, and other visual symptoms, but these usually dissipate after a two-to-three week healing period. If further correction or enhancement is necessary, it will be determined by your surgeon after 3 months.