Juan Sandoval – Blind in Right Eye - Baseball Prospect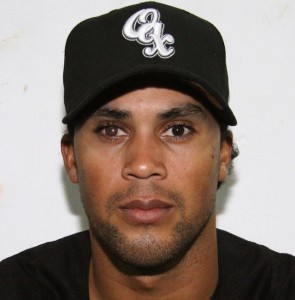 Spring Training Prospect, Year-Round Inspiration
In 2006, a promising young pitching prospect named Juan Sandoval was out to dinner, enjoying a meal with his fiance (now wife) in his native Dominican Republic. A dispute broke out between a man and the staff. The man left the restaurant and returned with a shotgun. Moments later Juan Sandoval, an innocent bystander, was blind in his right eye. Pellets from that shotgun would change his life forever.
I learned of Mr. Sandoval courtesy of Bob Klapisch, a sports writer for The Record in New Jersey. Mr. Klapisch himself is especially suited to discuss this topic, as he sustained a serious injury to his right eye back in 2008 after being on the receiving end of a line drive during a semi-pro baseball game. Fortunately his sight returned. Juan Sandoval's did not.
Many of us take the benefits of binocular vision, or the ability to focus on the same object with two eyes, for granted. It's what gives us the ability to see in three dimensions and have depth perception, a skill particularly important in baseball. Judging distances when walking or driving can be a challenge but when you're a pitcher standing 60'6" away from a batter who can hit a ball back at you at over 100 mph, you don't want to be working at any deficit.
And that's what makes Juan Sandoval all the more amazing. He came to the Tampa Bay Rays camp in what he believed to be the best shape of his career, and he told Scott Simon in this NPR interview. He states he's not afraid of a line drive, nor does he doubt his abilities. He counts the bounces a ball makes to help him judge its distance from him.
Sandoval definitely isn't taking anything for granted though. He wears protective goggles wherever he goes. Proper eye protection, especially while involved in sports, prevents many serious injuries. Still, tens of thousands of sports-related preventable eye injuries do occur yearly so Sandoval is on the right track. Furthermore, he may be on track to make the team. His skipper Joe Maddon has been impressed with his "good, live arm".
I think it's safe to say that's the least of what's impressive about Juan Sandoval.
Image Credit Gawker Media 2013