Introducing Hillary Dolan,OD - Doctor of Optometry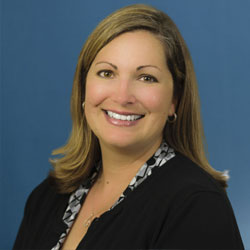 Hillary Dolan, OD is a board-certified optometrist who specializes comprehensive optometry, specialty and medically necessary fitting of contact lenses and diagnosis and treatment of dry eye.

"I come from a family of doctors," said Hillary Dolan, OD, North Carolina Eye, Ear, Nose & Throat's new doctor of optometry. "My father is an Internist and my older sister is an Anesthesiologist. Besides always wanting to do everything my sister did/does, I always knew I wanted to be in health care at some capacity having grown up around it."
Dr. Dolan is a board-certified Optometrist. She studied biology at Duquesne University in Pittsburgh, PA. She was part of the pre-med program and earned a Bachelor of Science degree in Biology with a minor in Biochemistry, graduating Cum Laude. Dr. Dolan completed Optometry school at the Pennsylvania College of Optometry in Philadelphia, PA. In addition to earning her Doctorate in Optometry, she graduated with a Bachelor of Science degree in Visual Science. After graduation, she completed a residency specializing in ocular disease at the Louis Stokes Cleveland Veterans Affairs Medical Center in Cleveland, Ohio. Upon completing her residency, Dr. Dolan practiced in an inpatient setting at multiple nursing facilities.
Special Contacts Geared Directly to your Condition
"I enjoy the ability to help people to see better than they ever thought possible,' said Dolan. "I had a patient that was in her early 30's and was not able to see well enough with her glasses to be legal to drive. I fit her in special contacts geared directly to her condition and she was able to see 20/20. Both she and her mother starting crying in the exam lane and we all hugged it out."
Dr. Dolan sees patients in our North Durham and Cary offices Call 919-595-2000 to schedule an appointment.