Contact Lens Wearers: Why So Loyal?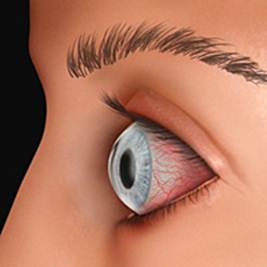 Unravel some of the problems contact lens wearers can have...
Maybe not everybody who wears contact lens experiences problems related to having a "foreign" object on their eyeball. Yet, usually when there's "something in your eye" it's so irritating you want to get it out pronto! A speck of dust, an eyelash, pollen… and those "somethings" in your eye can magnify the problem if there's already something in your eye – namely, a contact lens.
But we can also proceed with compassion and understand that wearing contact lenses may be way better for some people than wearing eyeglasses. To be even more understanding we can empathize with people who need vision correction but who don't want to have a eye surgery – for example, LASIK – and of course not everyone who needs vision correction is a candidate for LASIK, intra-ocular lenses, etc.
Contact Lenses - Durham, Chapel Hill, Roxboro, Cary
So let's unravel some the problems contact lens wearers can have, with an eye to relieving the symptoms. This time of year there are the fall allergy issues, such sinus problems with people using antihistamines – which in turn cause eye dryness and irritation. And those symptoms are only further aggravated by the use of electric heat in homes and cars – think: hot air blowing in their faces and drying out their eyes even more. These are real problems for contact lens wearers. What can be done to alleviate these symptoms? (Image source: http://www.allaboutvision.com/conditions/dryeye.htm.)
First of all, people attempt to wear their contact lenses despite suffering the symptoms of allergic rhinitis, allergic conjunctivitis, and dry eye-related allergies. Indeed, these patients ought to make an appointment with their eye doctor right away. But in the meantime they might decrease their contact-lens wearing time, or stop wearing the lenses altogether, and dust off their spare eyeglasses. The hope and encouragement for these allergy patients is that their eye doctor can help them find relief.
For some patients pharmaceutical agents, such as antihistamines, only exacerbate the problem, so this may not be an option.
Sometimes it's the material of the contact lens itself that's causing the symptoms, so switching to a contact lens of a different material may be the remedy. Contact lens materials and types can vary and affect oxygen transmission and ultimately long-term comfort. For instance, some lenses have added properties like phosphorylcholine which help prevent dryness and discomfort. Other lenses are aspheric in design, which aids in oxygen transmission to the cornea. There are also improved contact lens solutions formulated to increase moisture to the eye.
So ultimately, if patients either are not candidates or aren't ready for LASIK, for example, and they would rather not take their old spectacles off the shelf, there are products that can increase the wearing comfort and time for patients who otherwise suffer from allergies related to wearing contact lenses.