All Laser LASIK - No metal blade touches the eye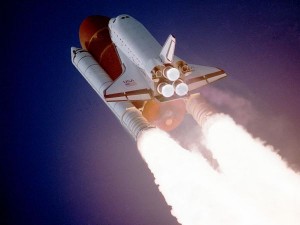 Amazing new LASIK technology
Many of us have grown up in the era of the Space Shuttle, and wondered at the amazing technology. It looked like an airplane, landed like an airplane, but was launched on the back of a rocket into orbit. Today, the Space Shuttle seems like old hat, compared to commercial space travel which looms on the horizon with Virgin Galactic and Spaceport America.
It wasn't too long ago, either, when the microkeratome was the only way to perform the first step in LASIK surgery. The ultra-thin (and sharp) razor blade has, today, taken a backseat to IntraLase laser technology – and this is what we mean by "All Laser LASIK" – no metal blade touching the eye.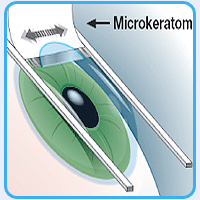 During clinical trials of IntraLase, patients volunteering for LASIK had for the first step microkeratome on one eye and IntraLase laser on the other. Seventy-five percent of the patients preferred the surgery experience, post-op, and vision outcome with the IntraLase. Since then, the statistics in practice have continued to favor IntraLase.
What does the IntraLase do?
The IntraLase laser creates the corneal flap so that the laser in the next step can perform the microscopic proceedure to correct your vision. This first step originally had been done using the hand-held microkeratome.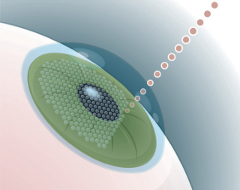 While LASIK itself is a successful and relatively safe procedure, the majority of complications with LASIK arise from the use of the microkeratome. The IntraLaselaser was designed to decrease complications in LASIK's first step. When LASIK surgeons began using the first-generation IntraLaselaser for corneal flap creation, they also noticed a significant improvement in patients' vision outcomes.
The bottom line is, no matter how ready you are for life without glasses or contacts, the decision to have LASIK is still a big one. You want to know for certain that you're getting a highly advanced and trusted treatment. That's exactly why we at North Carolina Eye, Ears, Nose, and Throat offer LASIK with the IntraLase laser. With IntraLase, you can have a LASIK procedure that's 100% blade-free, state of the art, and has been shown to improve outcomes for more patients. So when you're ready for us, you can rest assured that our surgeons at NCEENT are ready for you, with All Laser LASIK!
P.S. One of the number one questions patients ask other patients is, "Does it hurt?" And the answers are usually something like: "Absolutely not." "It's easier than going to the dentist." "The numbing drops work amazingly well." "You feel a short sensation of pressure – as if you lightly applied pressure to your eye with your finger."
See more information on Cary Eye Disease, Chapel Hill LASIK Surgery, Cary Eye Exam, and for eyewear, visit Roxboro Optical Center!