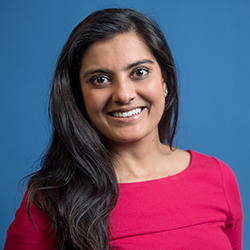 Dr. Shah is a plastic surgeon that specializes in surgery for the eyelids and face. After completing an intense residency in eye surgery at Vanderbilt, Dr. Shah was exclusively trained in oculofacial plastic surgery at Stanford University in California. Her astute eye and artistic skill for aesthetic medicine stems from her rigorous training in both functional and cosmetic surgery. Much like a sculptor, her aesthetic aim is to subtly enhance the natural beauty of the face while respecting important anatomic features.
Dr. Shah maintains the strictest of safety standards. At NCEENT, all injections are performed by a certified surgeon (not by unlicensed technicians or estheticians) and within the walls of a clean, state of the art procedure room. Her youth and gender afford her unique insight into understanding ideal beauty.
Dr. Shah's passion for aesthetic medicine is palpable. As a personal connoisseur of anti-wrinkle injections and fillers herself (ask Dr. Shah about her experience!), Dr. Shah has converted many nay­sayers including friends, family, and colleagues, inculcating in them, the importance of a strict regimen of routine skin care in addition to ascribing to non-invasive cosmetic injectables in order to maintain a youthful appearance.
Save
Save
Save